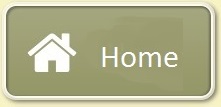 PG Cert Clinical Ultrasound
Diploma of Clinical Hypnosis
Please settle your Anaesthetic Account by Credit Card or EFT by clicking on the link below

John Fawkner Hospital
267 Moreland Road, Coburg - 3058
(P.O.Box 114,Niddrie,Victoria-3042)
Telephone: 9385-2444

Private Payments and "Gap" payments may be paid by:
(VISA / MASTERCARD) or Direct Debit
Click the "Payment Options" link on - Home page
or sent by email to:
freedman@bigpond.net.au
or posted to:
Dr. Mark Freedman
P.O. Box 162
Elwood, Victoria - 3184

This practice works together with all "Known Gap" Schemes.
If you are a member of Medibank Private, The Australian Unity Group ( AHSA Access Gap- Cover Scheme), GMHBA, AMA Health Scheme, Mildura Health Scheme and Latrobe Health, you will be quoted a "known gap" prior to your anaesthetic procedure.
The remainder of your account will be billed directly to your health insurer.

Generally there will no out of pocket charges to patients who are covered by Veteran's Affairs, Workers Compensation Schemes and the Transport Accident Commission.

Barring exceptional circumstances, patients insured with "No Gap" schemes will be billed privately and remain responsible for settling all accounts personally.

All private accounts and "Gap" payments are subject to a discount of 5% if settled within 30 days of the procedure, but excluding payments made by credit cards.